(Last Updated On: 7 May, 2020)
With a number of multilingual web series being released every year, here's some Best Tamil web series you cannot miss!
Let's jump straight to it!
Nila Nila Odi Vaa 
Release Date:  24 July 2018
No. of episodes: 13
Source: wikipedia
Viu, an online streaming platform, presents the widely popular Tamil web series Nila Nila Odi Vaa. It follows the story of Ohm (Ashwin Kakumanu), and Nila (Sunaina). Om is a tattoo artist who happens to meet Nila, his college crush. But Nila, in reality, is a vampire. She initially aims to attack Ohm, but later falls in love with him. The story is a mixture of love, romance, and horror.
What shape does Ohm-Nila's love take as the plot develops? Will Ohm abandon his love, in light of Nila's true identity? Or will he follow her to whichever path necessary? The web series is certainly an interesting watch.
Nila Nila Odi Vaa, which translates to Oh moon, run to me, was positively received for its good screenplay, distinctive genre, and impressive direction. Watch it here!
Madras Mansion
Release Date: 24 July 2018
No. of episodes: 13
Source: youtube
The story follows the lives of different people inhabiting an old mansion in Royapettah. With different narratives set against different individuals, the web series takes us on a journey exploring multiple realities at once. Although the persons in the mansion all lead different lives, and are quite distinct in nature, what they share in common is the ability to dream. They all have grand dreams laid before them. Be it a meme creator, a marketing executive, real estate broker, or an aspiring director, 'Madras Mansion' inspects each of these characters, and more, in its home.
Madras Mansion is available to stream on Viu.
America Mappillai
Release Date: 14 February 2018
No. of episodes: 08.
Source: mediainfoline.com
A young man returns from America, just to find his father constantly nag him into getting married. But he is not ready. And hence, he is driven to derive a plan. The title which literally translates to The Groom from America, talks about the story of a man who lies about his sexuality. Especially to his father. He is tired with the marriage discourse he is pushed into, and wants to avoid the whole arranged marriage scene. Ganesh (Arjun Chidambaram), our main guy, shares this concern with his gay friend. The latter suggests Ganesh to pretend being gay in order to steer clear of all the immediate marriage discussions. But what will this mean for Ganesh in the long-run? Will there be consequences? To find out, watch the ZEE5 original web series here.
Livin'
Release Date: 04 December 2017.
No. of episodes: 13
source: medianews4u.com
Livin', a coming-to-age Tamil web series is from Madras Central on Youtube. It's about a couple who live together, and one another interesting character, who play the major roles in the series. The plot is situated in Chennai. In the web series, the city and its aura/vibe, is subtly explored. Livin' talks about an eventful phase surrounding the main characters of the show, and delivers an enjoyable watch to its audience. Have your watching experience here.
 Door No. 403
Release Date: 24 July 2018
No. of episodes: 13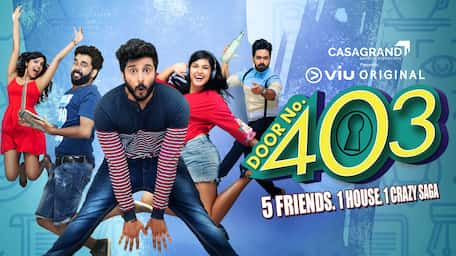 source: viu
Viu's Door No. 403 is a mixture of love, emotions, and memories. But it's also goddamn hilarious. A movie star, after his successful break into stardom, is presented with some questions on a talk show. The answers to those questions open the doorway to memory lane for him. We see the path the protagonist walked on, that lead him to his present life. The narration of the time when he lived with his peculiar, bizarre friends presents us with quite a few laughing-our-asses-off scenes and episodes. It is a super amusing web series filled with loads of entertainment. You are sure to enjoy it!
Catch Door No. 403 here.
Ctrl Alt Del
Release Date: 24 July 2018
No. of episodes: 13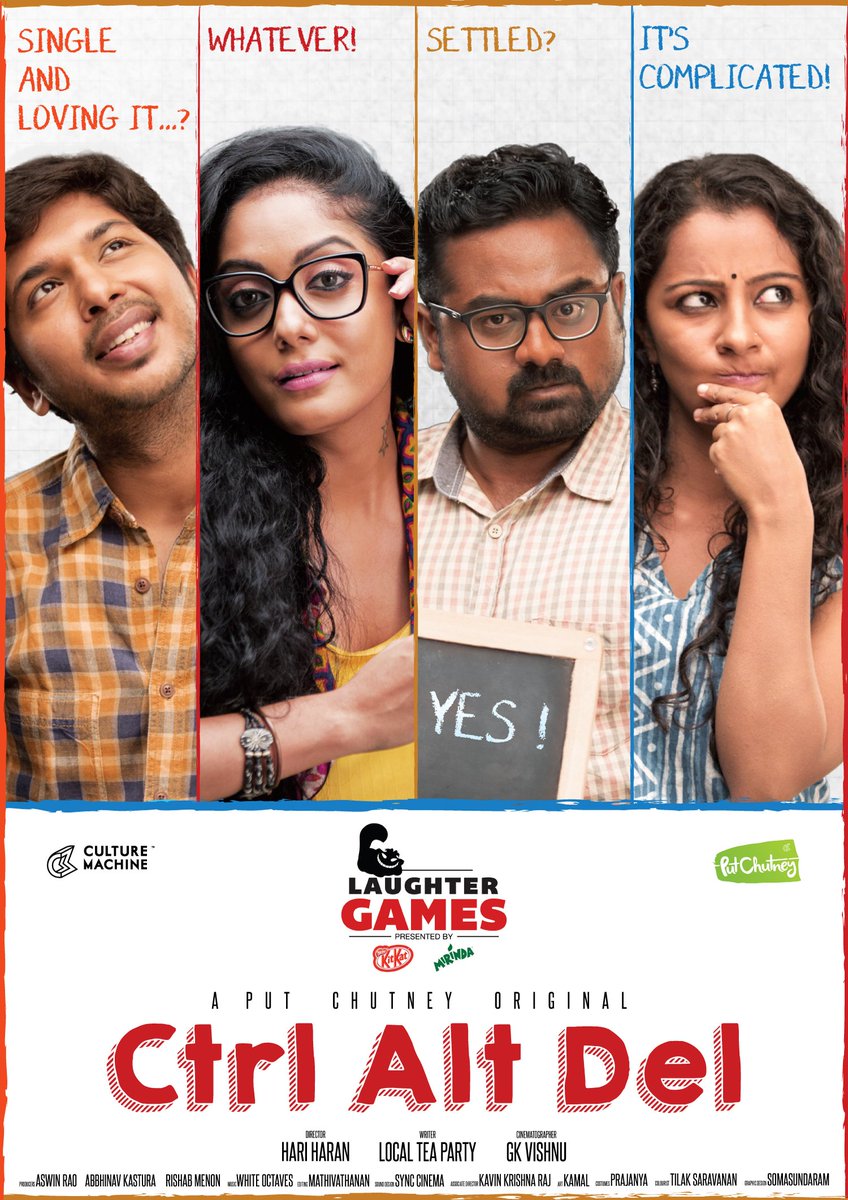 Source: twitter
The YouTube channel Put Chutney presents Ctrl Alt Del, a web series revolves around young individuals and their perspectives on different aspects of life. The web series explores their profession, their opinions on marriage, or on relationships. It surrounds four main characters, who work as IT professionals, and face the typical day-to-day issues that millennial quite clearly do not conform to. At least most often than not, they don't. It is an engaging web series, which seeks your attention, and attracts a diverse audience. The young audience can definitely find more than one element of this show that is relatable and identifiable.
The society pushes almost everyone to align themselves to its own standards. A young individual faces conflicts when they dare stare in disagreement with the society. And that can be seen in Ctrl Alt Del.
It is available to stream here.
Halfboil
Release Date: 23 Sep 2017
No. of episodes: 08.
source: youtube
Halfboil (released on YouTube) follows a genre involving comedy, and bromance. The plot includes the story of three friends who stay in Chennai. And want to make a life for themselves. The web series revolves around these friends and their attempt at finding a job, accompanied by the many problems that lie within a young man's life. This Tamil drama talks about friendship, struggles, and the hard reality one has to face to survive in society. It is sprinkled with comedic elements. Making the web series a fun, and entertaining watch. Released on Madras Central YouTube channel, you can watch this beautiful screenplay here.
As I am Suffering from Kadhal
Release Date: 15 June 2017.
No. of episodes: 10.
Source: snapdeal.
Kadhal translates to love. As I am suffering from Kadhal/Love, is a rom-com web series that dictates the story of four couples. Balaji Mohan is the creator, and writer of this series. Set against the backdrop of urban Chennai, the main theme of the web series talks about different meanings of love. Modern-day love. It is a funny, refreshing and relatable tale of narrative that the audience easily enjoys.
The web series is a Hotstar Original released by Hotstar on its platform. Watch it here!