(Last Updated On: 22 July, 2019)
Criminal Justice (2019-)
Criminal Justice
Release Date: 5 April 2019
Number of Episodes: 10
Starring:
Vikrant Massey
Jackie Shroff
Pankaj Tripathi
Anupriya Goenka
Directed By: 
Tigmanshu Dhulia
Vishal Furia
Written By: Shridhar Raghavan
Genre: Crime, Thriller
About the Show
Hotstar took out the 'Originals' from its name and jumped straight to adaptations and remakes, eh?  'Criminal Justice' is a 10-episode show, inspired by Peter Moffat's 2008 BBC series of the same name, but finds better similarities with Steve Zaillian and Richard Price's American adaptation, The Night Of. It's a remake…of a remake.
Source: Hotstar.com
The show tries to intersect the familiar theme of The Innocent vs. The faulty Indian Justice System, with added ingredients of suspense, vice, character arcs, and even comical relief. A man suspected of a crime he didn't commit, with little to no memory of the night it happened. The show plays on the viewers' judgment and makes them connect the dots of the unsolved puzzle.
Plot
The narrative is put into action when one night, Aditya Sharma (Vikrant Massey), an MBA student, decides to run his family-owned First Cab (because his sister asked him to, and well, he's a good brother). He drops a passenger, Sanaya Rath (Madhurima Roy), at her place, when she mistakenly leaves her phone in his cab. They meet again (he came back to return the phone), this time hitting it off, unaware of what's to come. They sleep together, Aditya wakes up to find her murdered, he's as bewildered as you or me, and the questions start to pour in. What? How? When? Who?
Source: Quint.com
The whole 10 episodes deal with these questions, uncovering the events that took place that night. The settings of a courtroom and Aditya's time in jail follow side by side; with lawyers Madhav Mishra (Pankaj Tripathi), Mandira Mathur (Mita Vashisht) in the courtroom, and Mustafa (Jackie Shroff) with Aditya, in jail.
So, What Works?
What doesn't work?
The Acting
If anything, the phenomenal cast of the show with actors like Vikrant Massey, Pankaj Tripathi, and Jackie Shroff, carries the show with much ease and on-point character portrayals.
Vikrant had us fully convinced that Aditya is innocent, we rooted for his freedom as much as he did. Vikrant Massey is a brilliant actor, and we need more of his brilliance on screen.
Source: Digitaloceanspaces.com
Pankaj Tripathi, like always, did nothing but impress us. He brought comic elements to the show which were nothing but a breath of fresh air. The Mirzapur actor showcased his character's redemption arc with conviction.
Source: Indiatoday.com
JACKIE SHROFF!! To see the remarkable actor in his ELEMENT, with his unique style, dialogue delivery (aka the iconic 'Bhidu'), and excellent character impression was a treat to our sore eyes! One can never have enough of Mr Shroff's acting on the big screen. *chefs kiss*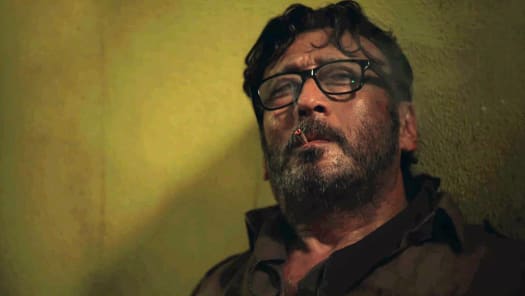 Source: Hotstar.com
The Dialogues
The show has some major dialogues that are used exactly when required. Pankaj Tripathi's dialogues such as "Mann ke haare haar hain, Mann ke jeete jeet." bring out optimism and light-heartedness to the show.
Source: heysocio.com
The Concept
What the show had to work from; the source of its intrigue and the mysterious light of circumstances surrounding the death in focus had us all gripping the edge of our seats in excitement, and suspense. The concept is strong, dynamic, and realistically curated. In several episodes, the director Tigmanshu Dhulia makes good use of this scope that the show's concept offers.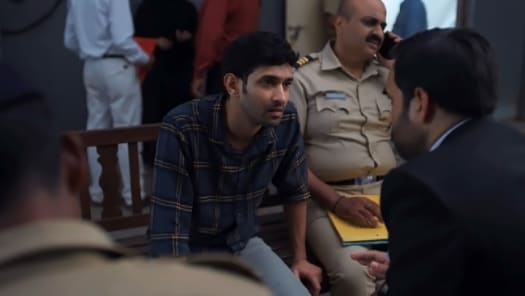 Source: Hotstar.com
The Element of Unpredictability
Criminal Justice revolves around crime, cruelty, and an irrevocable reality. The show offers so much potential given its crime-thriller genre but delivers nothing of the sort. The episodes seem to be stretched out. And viewers are able to predict upcoming scenes of courtroom hearing or generic portrayal of Aditya's agony. The show's fundamental complexity is neither explored nor catered to.
Source: Imdb.com
Does the show lack in its nuance? Clearly, yes.
The Authenticity
Yes, it is an adaption, it's not an original show. We know that. But remakes can be as authentic as they can get. At times, there were too many artificially constructed dramatic scenes incorporated in the show, which made us skip those parts to Mustafa's mentor-mentee relationship with Aditya instead.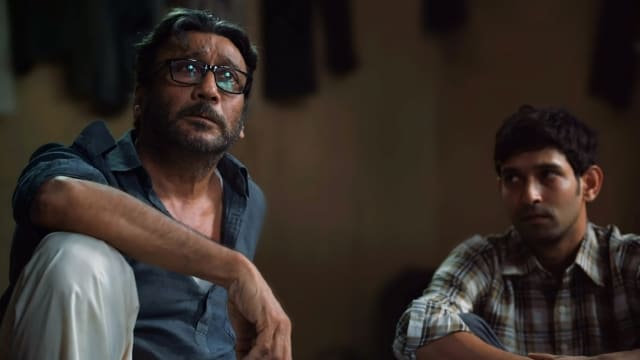 Source: Hotstar.com
The Ending
Everything in the show is easily defined/ laid out there. Not much magnificence in there. Therefore, the show's ending fails to possess much satisfaction. Aditya is not guilty, and the courtroom hearing goes as expected.
This Indian version is treated in a way that is similar to many of our crime/police investigation based films/shows. Not many surprises there. It's time to keep the repetitions down a notch now.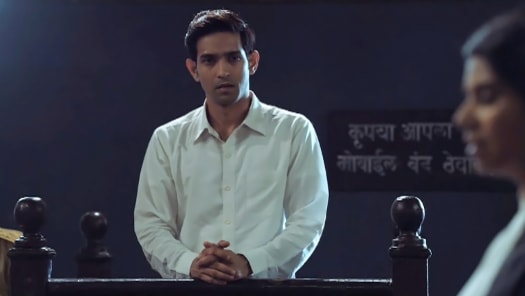 Source: Hotstar.com
What exactly happened the night of the murder? How did it happen? We still don't know.
'Criminal Justice', starts with some great crime-thriller elements, but ultimately falls short to build itself on its own groundwork. Nevertheless, the actors carry the plot with diligence and poise.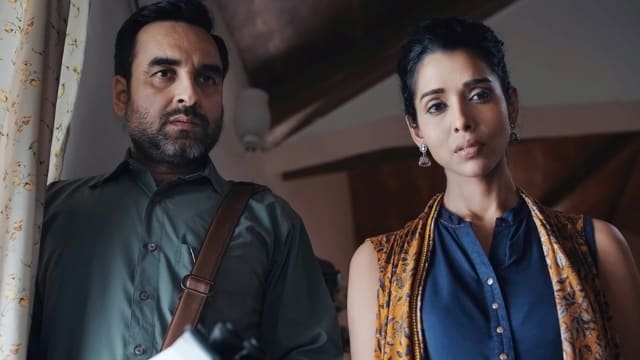 Source: Hotstar.com
Criminal Justice is available to stream on Hotstar. 
Read also: We are so obsessed with Vikrant Massey and so should you.