(Last Updated On: 23 July, 2019)
Made in Heaven (2019-)
MIH
Release Date – 8 March 2019
Number of Episodes – 9
Starring –
Sobhita Dhulipala
Arjun Mathur
Jim Sarrbh
Kalki Koechlin
Shivani Raghuvanshi
Shashank Arora
Directed by – Nitya Mehra, Zoya Akhtar, Prashant Nair, Alankrita Shrivastava
Written by – Reema Kagti, Zoya Akhtar, Alankrita Shrivastava
Genres – Drama, Romance
Watch Trailer  Watch Now On Prime
About Made in Heaven
Zoya Akhtar and Reema Kagti's latest drama bring about a much-needed, refreshing perspective in the Indian entertainment industry. Made in heaven at first seems like a story of two wedding planners trying to set up a successful business. To many, it might come across as a Band Baaja Baaraat rip-off. But, Made in Heaven has more to it than what meets the surface. The storylines go way deeper─ exploring the various problems in our social system. The Dowry system, marrying brides to trees, class division, and homophobia are just a few topics that it talks about. Its beauty lays in the delicate way the show deals with these issues. It doesn't glorify stereotypes, however. MIH breaks them, one at a time, in its own complicated way.
Source: News18.com
Made in Heaven has been touted as one of the best web series in the Indian scene. Part of that reason is the realistic portrayal it provides in its storytelling. It gives its audiences a sneak peek into the uber-rich, the elite people whose lives seem perfect from the outside. It acts as a mirror: allowing us to sneer and criticize these people's lifestyle, all while taking a mental note about the lavish weddings they have ─making Pinterest mood boards out of the aesthetic, and planning our own weddings out.
Plot
The story follows Tara and Karan, two Delhi-based wedding planners and their agency named Made in Heaven. They know that India is a society in transition, with tradition clashing with modern individual aspirations. With each ceremony, they enter into the lives of a different bride and groom. The weddings Tara and Karan service introduce them to the complexities of Indian life while providing mirrors to their true selves. Tara, a woman from the wrong side of the tracks who clawed her way up into high society through marriage and Karan, a gay man living in a country where homosexuality is illegal.
Source: Scroll.in
What Works
What doesn't work
"The good, the bad, the ugly"
Throughout the season, the plot follows the lives of its 6 protagonists. Karan is a gay man who is navigating through his sexuality, one instalment at a time. His arc follows him facing the ghosts of his past. He acknowledges the abuse he faced in his childhood through his mother. And, he comes out of the closet and finds an unusual ally in his father. He also comes to terms with his love for his childhood boyfriend, Nawab.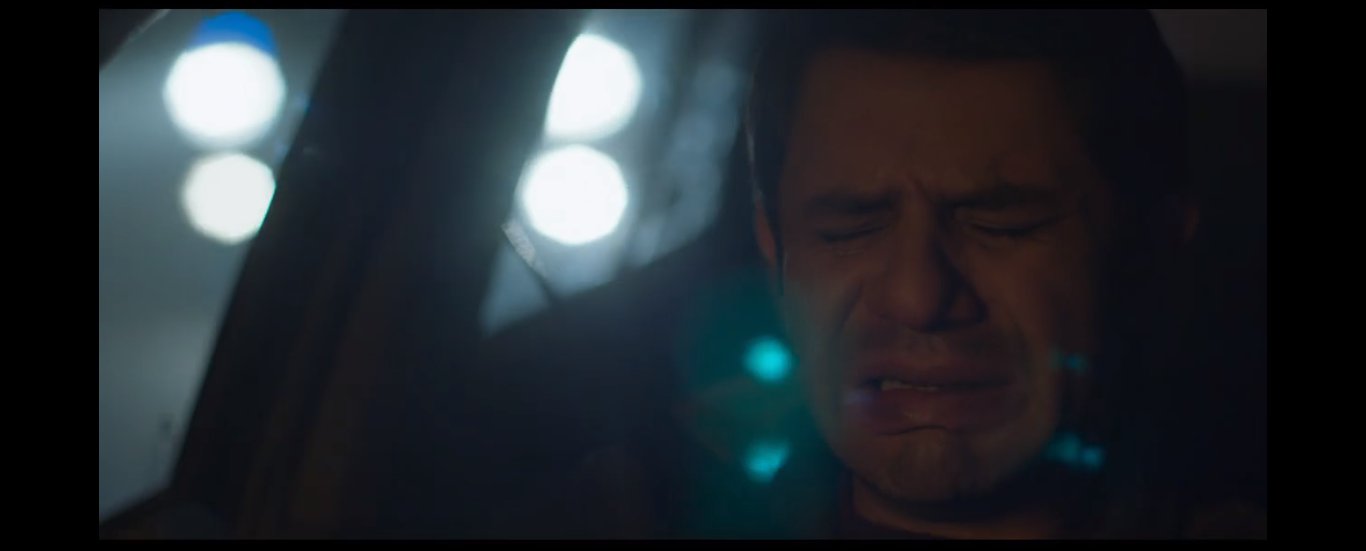 Source: Scoopwhoop.com
Tara is a middle-class girl who has found her way into Delhi's elites by marrying a rich Punjabi businessman, Adil. The show follows her coming to terms with how the life she always aspired to have doesn't give her any real happiness. Her journey ends with her leaving her cheating husband to be her own person, on her own terms. We also see the motivations of Adil and Faiza, Tara's best friend.
Source: Voiceoffashion.com
Jaspreet "Jazz" Kaur is a lower-middle-class girl with an inferiority complex. She hides her background from the people that she works with. Jazz is the sole breadwinner in the family of four, which also fosters her drug addict brother. She also seeks relief from her mechanic boyfriend from time-to-time.
Kabir is the photographer for the Made in Heaven wedding agency. He is the reflection of a true millennial, complete with casual relationships and intellectual rants. He shows the world to Jazz, who is alien to this life while belonging to the same generation and culture.
The Writing
Writers Akhtar, Kagti and Alankrutha Shrivastava do an amazing job of portraying complex storylines. Their characters are grey. These flawed-yet-relatable protagonists not only make us root for them it also presents a new form of storytelling ─ one that doesn't paint characters as heroes and villains. The characters are humanized. They show us the dark truths that we all hide in ourselves. If this was a Bollywood film, it would have shown Karan's mother supporting him (because, Mother India!), Tara staying with Adil and plotting revenge, and Tara being a bitch to Jazz for belonging to a lower-middle class family. But, MIH has none of that. Yes, it has twists and turns but those twists make sense, they add depth to the plot. These are calculated devices, instead of adding just the 'masala' factor.
Source: Mirchi9.com
The cinematography
Excellent cinematography by Jay Oza (of Gully Boy fame) sets up the scenes perfectly. The audience is exposed to larger-than-life wedding sets. They are used to contrast the real problems of the characters hidden under the cloak of the superficiality of bling-bling.
Source: Scroll.in
The big fat Indian weddings highlight our unhealthy obsession with societal reputation. The intricate plot registers a meaningful impact in the viewer's brain with this 'show-off' of wealth in the backdrop.
The acting
Sobhita Dhulipala as Tara Khanna and Arjun Mathur as Karan Mehra pull off their characters skillfully. Dhulipala effortlessly portrays Tara as a cold, mean, gold-digger who will go to any limits to pursue her goal. When she finally leaves Adil in the last episode reminded us of the strength inside us all. When she is reminded of her grooming class days and she tells the students to never lose sight of who they are, that moment stirred something inside us all.
Mathur portrays a wide range of emotions. He portrays Karan with a tender-yet-tortured gay man. Over the eight hour-long episodes, we hate him, love him, pity him, and cry with him. One of the most heart-breaking scenes was that in the last episode where Karan realizes that he has only loved Nawab, his childhood love. His breakdown in the cab when he realizes that he can never be with him made us feel all the feels.
Source: Tumblr.com
Other splendid performances include that of Kalki Koechlin as Faiza Naqvi, Jim Sarbh as Adil Khanna, and Shivani Raghuvanshi as Jazz. Cameos like that of Vikrant Massey, Deepti Naval, and Vijay Raaz leave a mark on the viewer even in the small screen time they get.
The non-cringy feminist portrayal
Made in heaven's bonus points lie in the fact that it does not put on a cringy all-out show just to pretend to be a feminist show. Most shows, in a bid to make their women more progressive, tend to write a lot of sex in it ─ focusing on the "sexual liberation" of women. Yes, openly talking about their sexuality is a part of a progressive woman but many shows just end up portraying a sexist image of a modern woman under the cloak of 'bold' characters.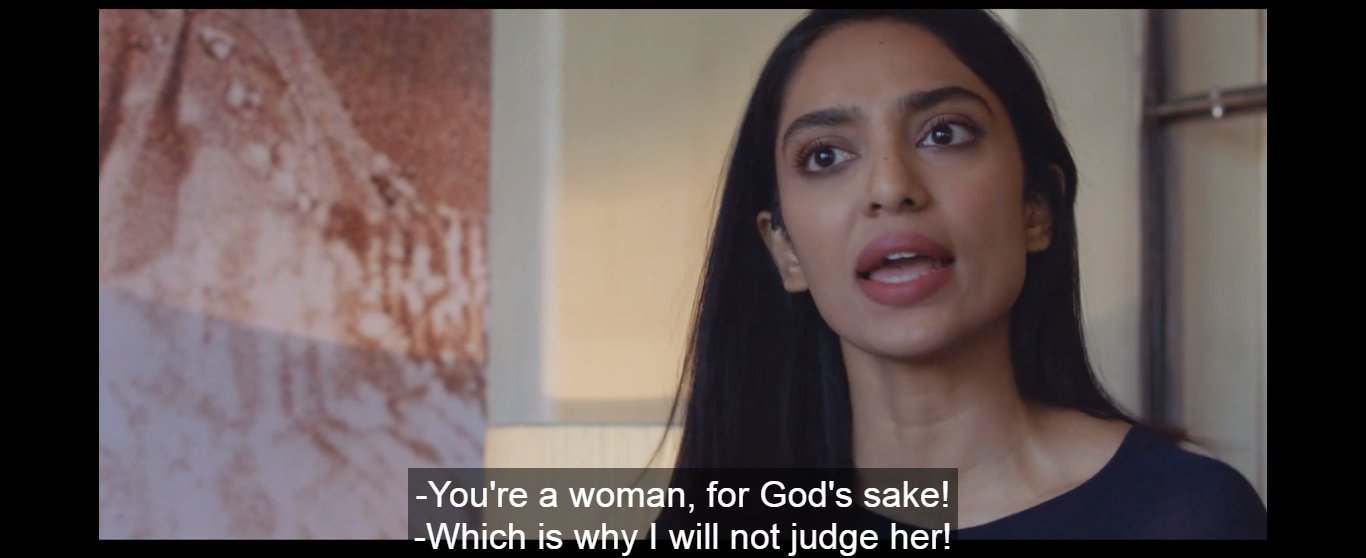 Source: Scoopwhoop.com
MIH doesn't do that. Its strength lies in the subtlety. So, yes the women are having sex. A lot of it. But the writers don't base entire characters on it. The women have other problems, real problems. Jazz has a drug-addict brother. When she is the sole bread-earner belonging to a poor family. She's also trying to navigate her love life. While trying to fit in.
Source: Tumblr.com
Tara's husband is cheating on her with her best friend. While her company is going into loss. While she is trying to have a baby. She is also trying not to lose her shit as her life falls apart. While she's pretending to be happy.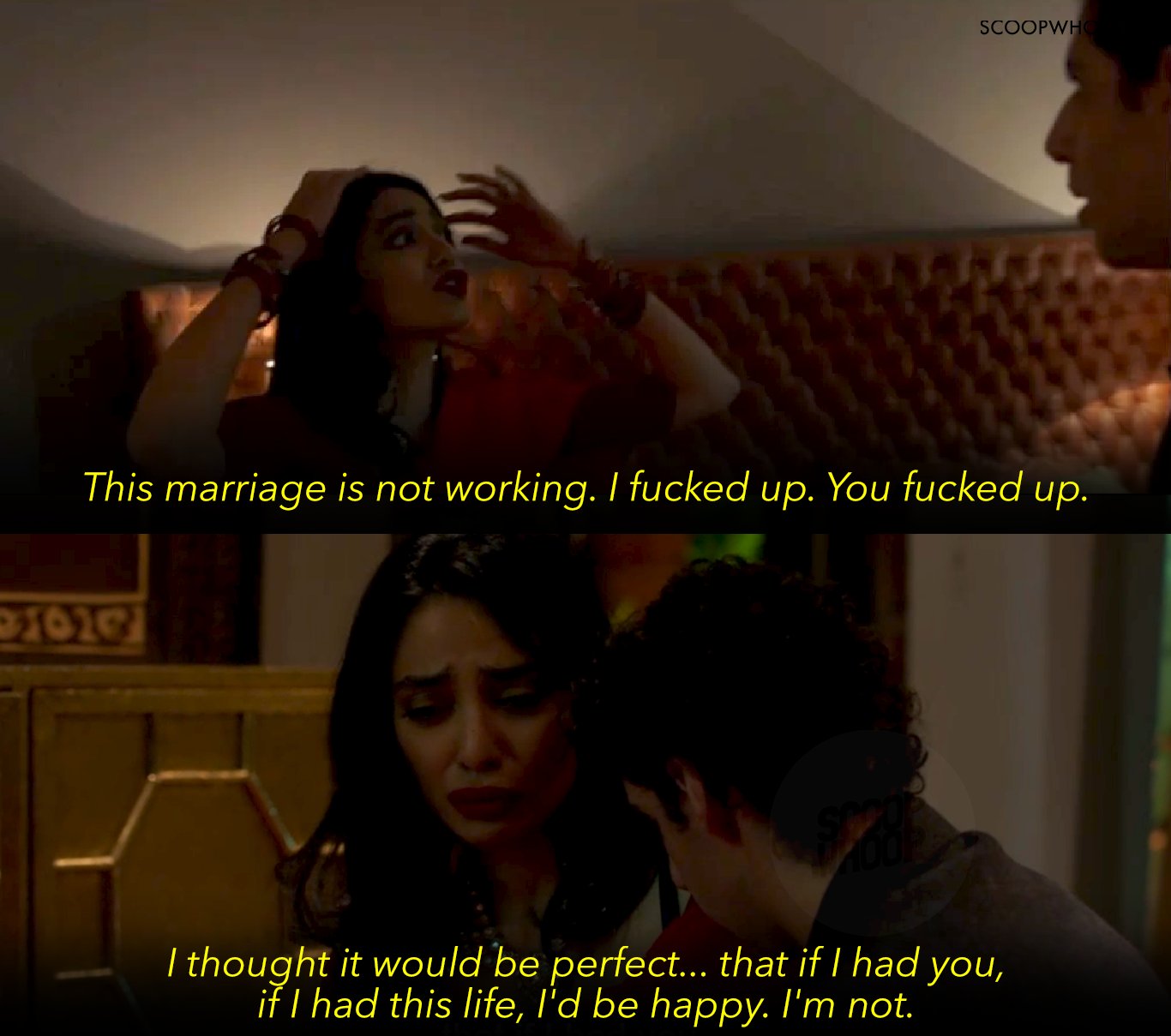 Source: Scoopwhoop.com
Faiza is recently divorced from the guy who used to beat on her. She is going to a therapist to figure her mental health out. Her longing for love makes her seek love in her best friend's husband. However, Faiza's orthodox family regularly taunts her and tries to convince her to go back to her husband. While her father refuses to help her establish her own art gallery. Thus, she is in limbo. She isn't accepted by her family nor can she be accepted by Adil's family. While she is trying not to be self-destructive.
Source: Tumblr.com
Shibani is an over-working, underpaid senior planner. She is a single mother. While she wants to make her daughter's every wish come true. While she deals with her ex-husband who doesn't help financially with their daughter.  So, she makes the jump to Made in Heaven's rival company Harmony to better her financial situation. While she has to deal with competition politics.
Kabir Basrai's elitist monologues
Shashank Arora played the omnipresent wedding photographer Kabir Basrai in the show. While his portrayal of Kabir impressed a lot of us, his character didn't. Kabir's monologues at the ending of the episode were supposed to provide an outsider PoV to all the mess that is our traditions.
But, they end up seeming superficial and I'm-better-than-this to Kabir's part. It also felt out of character for the entire series, which thrive on subtlety. The monologues looked like a desperate attempt to get the message through the 'thick-skulled' Indian audience. Akhtar and Kagti might have underestimated their audience.
We understood it, appreciated it, and are currently dying to see what happens to Tara and Karan in season 2!
Made in Heaven is available for streaming on Amazon Prime.
Also, read – Moments from Made in Heaven that stole our hearts