(Last Updated On: 22 July, 2019)
In an interview, our Mirzapur actress Shweta Tripathi said, "Acting is what really excites me". Well, from this statement and all the work she has done, it's pretty obvious that she really enjoys her profession. If we think about other contemporaries we'll hardly find someone as dynamic and as talented as her. From playing a teenage girl in ' Kya Mast Hai Life' to playing a doctor in 'Laakhon Mein Ek' she has done it all. Let's have a go at her acting career.
TELEVISION
.
Not a lot many actors get the chance to showcase their talents at an early age as Shweta did. Her career started with the portrayal of  a teenage girl, Zenia Khan in Disney's Kya Mast Hai Life
Kya mast hai life – 2009-10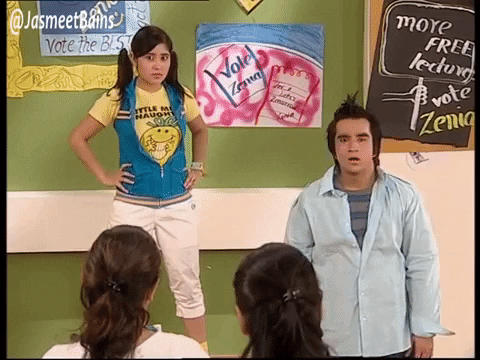 SHORT FILMS
After television, Tripathi took a shot with Short films and as it turns out, it was a right turn to her acting career.
Love Shots : Koi Dekh Lega- 2016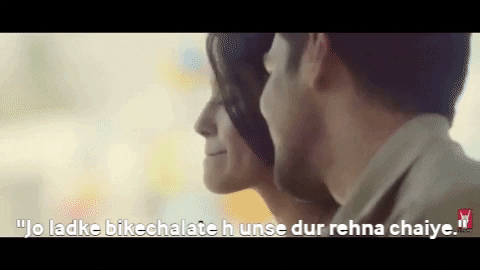 Beautiful world – 2018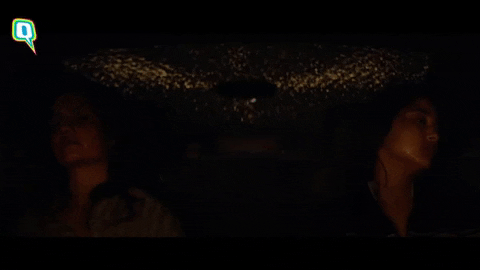 Also, Read MALE CHARACTERS FROM INDIAN WEB SERIES WHO LEFT AN IMPACT ON THE AUDIENCE
MOVIES
Amidst playing roles in short films and web series,  Shweta Tripathi has been an integral part of a few Bollywood movies. It turned out to her favor that both of those movies received numerous awards, a positive response from the audience and bagged her the popularity that every actor/ actress needs.
Masaan – 2015
Haramkhor – 2017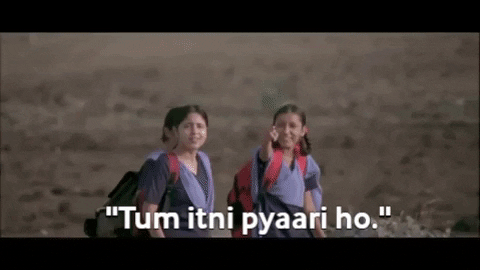 Gone Kesh (2019)
Apart from these, she has signed four movies in 2019, Cargo, Mehendi Circus and The Illegal.
WEB SERIES
Most of the target population of today's entertainment watch web series. Every actor we want to be a part of them. And, Shweta Tripathi is all up at this.
The Trip ( season one and two ) – 2016-18
Mirzapur – 2018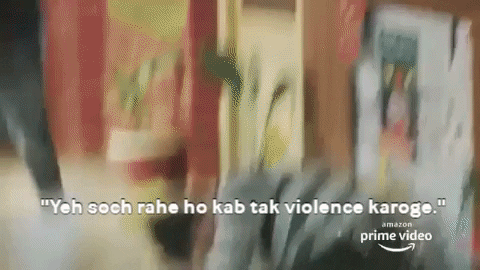 Made In Heaven – 2019
TVF Tripling – 2019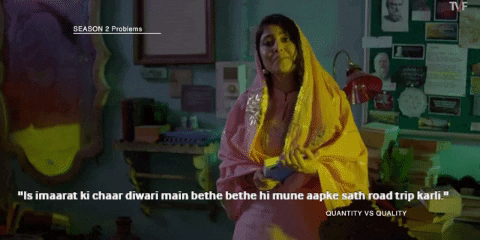 Lakhon Mein Ek ( season two ) – 2019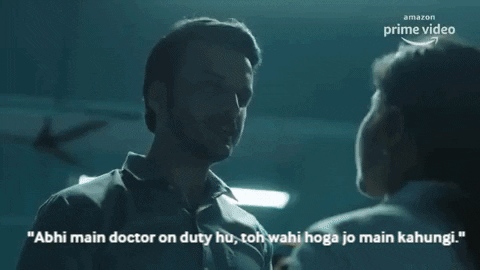 Apart from these big screen works, Tripathi has also appeared in few advertisements for renowned brands like Tata Sky, McDonald's and Vodafone. Prior to gaining such fame, she worked as a photo editor for the women's magazine, Femina. 
Guys, let us know if she is your favorite or not in the comments section. Also, Mirzapur in names of her best works.